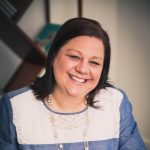 Kristy Dimmick
Realtor® and Associate Broker
A little about Kristy
Kristy is the oldest of four children and a Simi Valley, California native. After high school graduation, she moved to Provo, Utah to attend Brigham Young University and has called "Happy Valley" home ever since.
During college Kristy found her passion for education and upon graduation was offered a full-time position as a religious educator. Kristy loves the youth and their enthusiasm for life. She taught tirelessly for nearly 17 years, during which time she also earned a Masters Degree in Education.
After making a career switch, Kristy hit the ground running and was 2016 Rookie of the Year for both Utah Central Association of Realtors (UCAR) and Coldwell Banker Utah. She has since gone on to get several designations as well as her broker license.
Kristy has an "abundance mentality" and desires to help other agents succeed and to contribute generously of her time and resources to her clients and the real estate community. Kristy is a productivity & personal development junkie, and enjoys teaching, traveling, cooking, spoiling her nieces and nephews, paddleboarding, pickleball, cheering for the BYU Cougars, and making people smile.