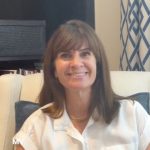 Janna Adamson
Stager
A little about Janna
When selling a house first impressions are everything. It's Janna's job to go in and determine what things need to be packed away, what furniture or decor could be placed differently, or added, to highlight features of the room. She suggests any updates or repairs that need to be done to the home to bring the maximum return.
Her favorite part of the job is on that very last day when the homeowner walks in and with shock in their eyes says, "I can't believe the transformation!"
When she's not working she loves to spend time up in the mountains in a great, cozy RV. She loves to go to Yellowstone. She loves to do yoga. She has two adorable grandchildren that she adores and loves spending time with them.